Hacksaw Ridge Veteran Resources
Mel Gibson & Vince Vaughn at DAV National Convention
PTSD Foundation of America is a non-profit organization dedicated to mentoring our combat veterans and their families with post-traumatic stress. We bring healing to our military community through pastoral counseling and peer mentoring. We Raise awareness of the increasing needs of the military community and Network government agencies, service organizations, churches and private sector businesses into a united "Corps of Compassion".
CFC Participant : 29527
832-912-4429
Houston, TX
PTSD Veteran Crisis Line: 1-877-717-PTSD (7873)
TAPS-Tragedy Assistance Program For Survivors TAPS is the national organization providing comfort and care to all who are grieving the death of a loved one in military service to America. We honor our fallen heroes by caring for their families, providing peer-based emotional support, 24/7 helpline, casualty casework assistance, and grief and trauma care.
Arlington, VA
800-959-TAPS (8277)
American Addiction Centers…
Over time, the emotional costs of military service can be high – anxiety, PTSD, flashbacks, hypervigilance, major depression, or survivor's guilt. The very nature of our military and first responder heroes – to "power through," to "protect and serve" to "carry the load" – can put them at risk for self-medicating and addiction. American Addiction Centers' First Responder Lifeline program takes on both addiction and the emotional costs of combat and responder service. The First Responder Lifeline program can be found at five American Addiction Centers' facilities across the nation: Greenhouse Treatment Center, Dallas, TX, Sunrise House Treatment Center, Sussex County, NJ, Desert Hope Treatment Center, Las Vegas, NV, Recovery First West Palm, Fort Lauderdale, FL, Clinical Services Rhode Island – Greenville/Portsmouth/South Kingstown, RI
American Addiction Centers' helpline dedicated to veterans and military personnel is free, confidential, and available 24/7
888-976-4118

The Refuge-A Healing Place is the trusted provider of trauma, depression, addiction, anxiety and co-occurring disorder treatment in central Florida. With the area's top treatment experts, a peaceful 94-acre campus and various levels of treatment, we craft unique treatment plans for our clients to start them on the road to recovery. Call us today to find the perfect fit for you or your loved one.
Ocklawaha, FL
877-229-3042
www.therefuge-ahealingplace.com/ptsd-treatment/military-combat
Service for Humanity Foundation is a 501c3 Foundation dedicated to serving Military Members, their Families and Veterans of Wars past and present. We fund Supplemental Education and Holistic, credentialed treatment options not offered by traditional providers for "Life Trauma", PTSD and other critical concerns. Our purpose is to assist others in attaining the knowledge, tools and treatment to create a life of lasting joy and happiness. Our goal is to energize those who have given so much of themselves with hope and healing.
San Diego, Los Angeles, CA – Nationwide
619-855-5445/6
www.lifetraumasolutions.com www.serviceforhumanityfoundation.org
The Recovery Zone Military Programming provides a full continuum of care from outpatient partial hospitalization to acute crisis stabilization or residential treatment. Our philosophy is to provide high quality care and treatment for Service Members struggling with behavioral health issues to include substance use issues, emotional behavioral and cognitive issues, or Post Traumatic Stress symptoms. We provide a safe and structured treatment environment to maximize the opportunity for patients and their families to explore the presence of illness in their lives.
Colorado Springs, CO
719-633-4114
PTSD Counseling Referrals
Disabled American Veterans, DAV, is a nonprofit charity that provides a lifetime of support for veterans of all generations and their families, helping more than 1 million veterans in positive, life-changing ways each year. The organization provides more than 700,000 rides for veterans attending medical appointments and assists veterans with more than 300,000 benefit claims annually. In 2015, DAV helped attain more than $4 billion in new and retroactive benefits to care for veterans, their families and survivors. DAV is also a leader in connecting veterans with meaningful employment, hosting job fairs, and providing resources to ensure they have the opportunity to participate in the American Dream their sacrifices have made possible.
(877) 426-2838
www.dav.org
www.jobs.dav.org
www.dav.org/veterans/i-need-a-ride/
The Veterans of Foreign Wars, VFW, of the U.S. is the nation's largest and oldest major war veterans organization. Founded in 1899 and chartered by Congress in 1936, the VFW is comprised entirely of eligible veterans and military service members from the active, Guard and Reserve forces. With nearly 1.7 million VFW and Auxiliary members located in more than 6,600 Posts worldwide, the nonprofit veterans service organization is dedicated to helping veterans to receive their earned government benefits, advocating on their behalf before Congress, and through direct military and community service programs.
(816) 756-3390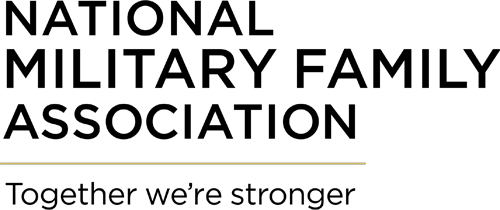 NMFA is the voice of military families because, for 46 years, we have proven that we stand behind service members, their spouses, and their children. Our Association is the "go to" source for Administration Officials, Members of Congress, and key decision makers when they want to understand the issues facing our families.
703-931-6632
www.militaryfamily.org/get-involved/volunteer/
AMVETS – Our mission is to enhance and safeguard the entitlements for all American Veterans who have served honorably and to improve the quality of life for them, their families, and the communities where they live through leadership, advocacy and services. As one of America's leading veterans service organizations with over 250,000 members, AMVETS (or American Veterans) has a proud history of assisting veterans and sponsoring numerous programs that serve our country and its citizens. Membership in AMVETS is open to anyone who is currently serving, or who has honorably served, in the U.S. Armed Forces from World War II to the present, to include the National Guard and Reserves.
877-726-8387
Traumatic events such as natural disasters, war, terrorism, territorial conflict, violent victimization and sudden unnatural loss have affected individuals in all communities globally. The Association of Traumatic Stress Specialists (ATSS) is an international organization dedicated to excellence in services and support to individuals impacted by these and other events.
864-294-4337
Keep the Spirit of 45 Alive – The Spirit of 45' is an alliance of organizations and individuals that are working together to preserve and honor the legacy of the men and women of America's WWII generation so that their achievements and values will continue to inspire future generations – especially the youth of our nation. The mission is to promote public awareness and participation in Spirit of 45 Day, an annual national day honoring America's "Greatest Generation".
877-814-1945
The National Coalition for Homeless Veterans (NCHV) represents community and faith-based homeless service providers. Tonight, approximately 49,000 veterans will sleep in alleys, abandoned buildings and under bridges because they have no home. Yet this year alone, approximately twice that many will experience the ravages of homelessness. As an individual with or without affiliation, you can make a difference in the lives of America's former guardians. They answered the call to serve our nation in a way few Americans ever will, and they deserve the full measure of our support in their greatest hour of need. The National Coalition for Homeless Veterans (NCHV) is proud to be a connection point for any veteran in crisis, and anyone interested in learning more about how they can help.
1.800.VET.HELP
nchv.org/index.php/getinvolved
Upload FilesWe Honor Veterans is a program of the National Hospice and Palliative Care Organization (NHPCO) in collaboration with the Department of Veterans Affairs (VA), invites hospices, state hospice organizations, Hospice-Veteran Partnerships and VA facilities to join a pioneering program focused on respectful inquiry, compassionate listening and grateful acknowledgment. VET to VET Program
800-646-6460